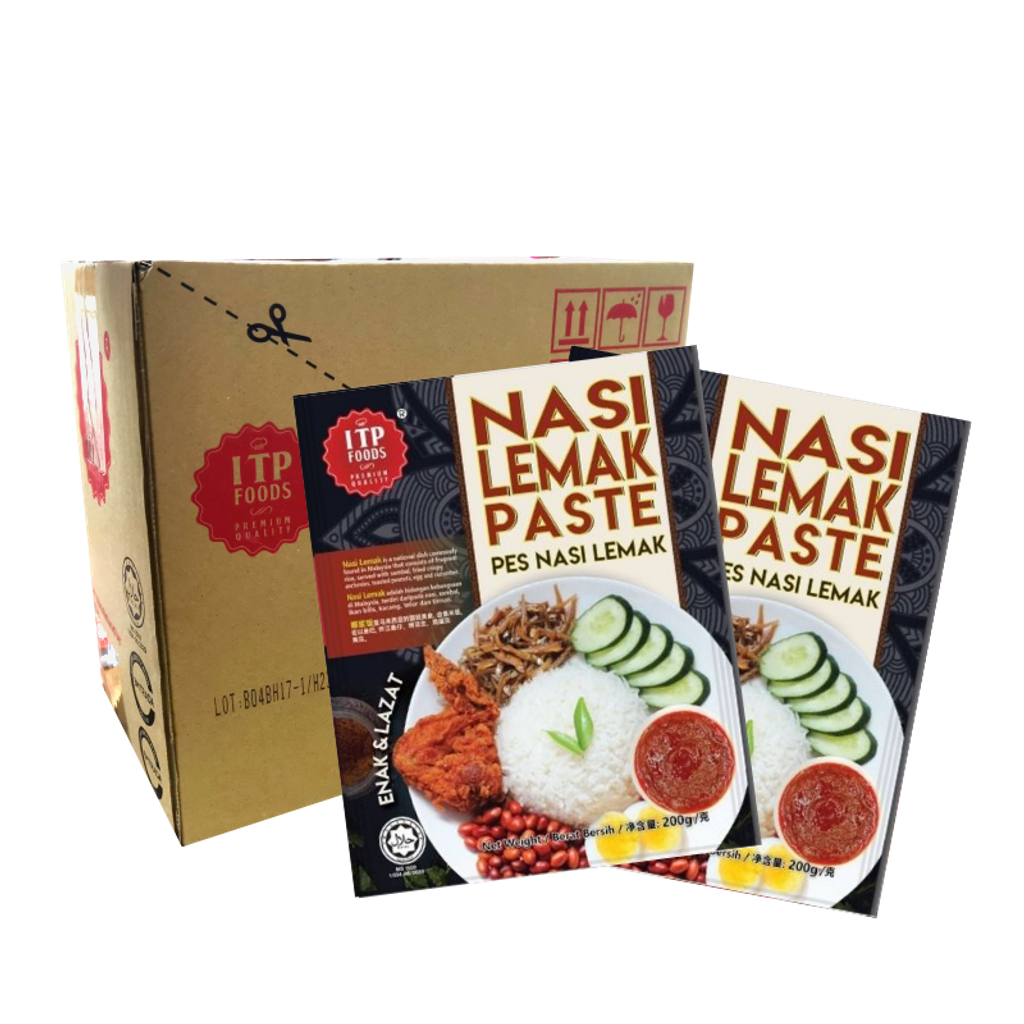 ITP Nasi Lemak Paste Carton (15x200gm)
Nasi Lemak is a national dish commonly found in malaysia that consist of fragrant rice, served with sambal, fried crispy anchovies, toasted peanuts, egg and cucumber.
Halal
Allergens: Contains Fish and Soy Products
Store in cool & dry place. Do not consume if leaking or bloated.
---