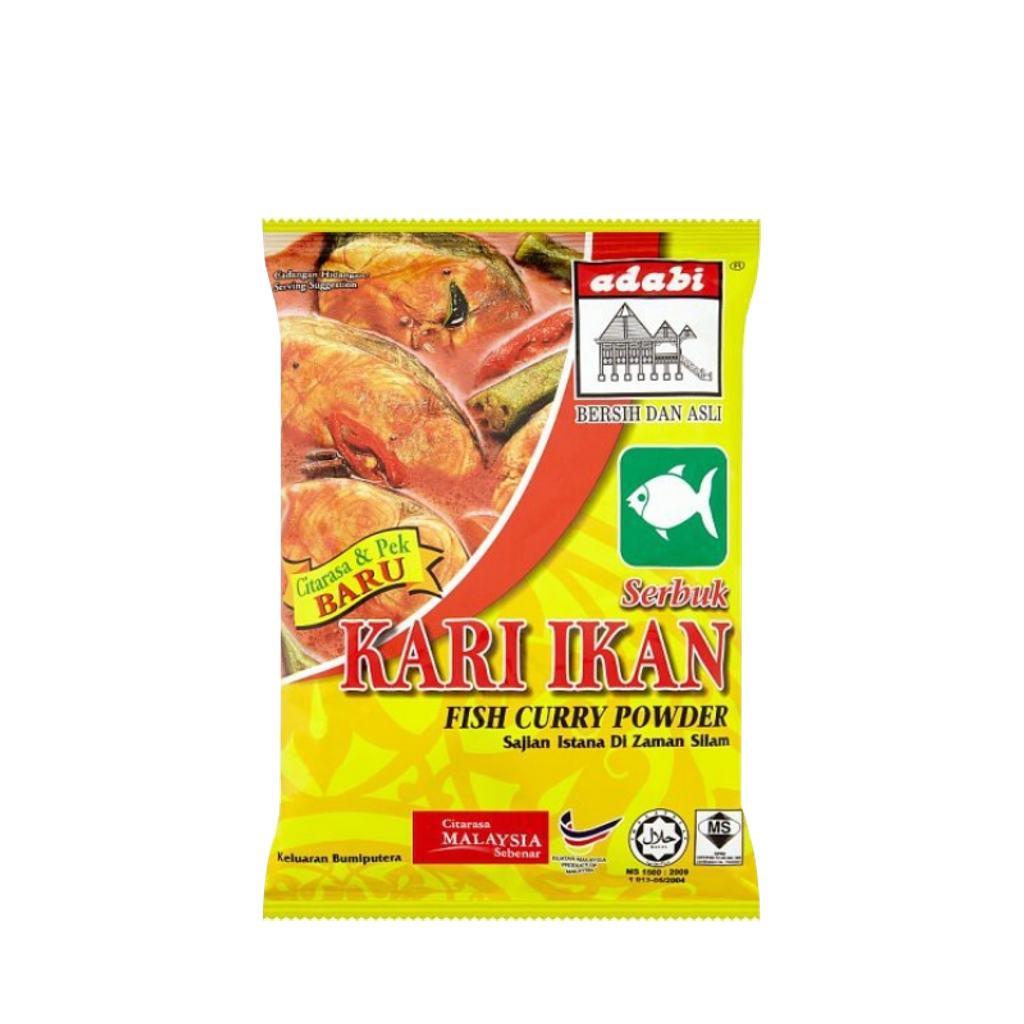 Adabi Fish Curry Powder 24gm
Adabi Fish Curry Powder can be used to create truly delicious fish curry; enhancing the aroma and adding to the flavour of the dish.
A 24 gram packet is suitable for 4 pax.
This product uses premium ingredients, such as special black pepper from Sarawak
Delicious Malay curry recipes included on each packaging
Suitable for preparation of other dishes and can be mixed with other Adabi products
A Bumiputera product certified halal by JAKIM.
Cooking Method
Heat 3 – 7 tablespoons of oil in a pan.
Sauté Fenugreek spices with cinnamon, sliced sliced garlic and curry leaf, until fragrant and the colour turns golden.
Add Adabi Fish Curry powder paste. Sauté for 15 – 25 minutes on low heat until the paste thickens and the oil separates.
Add 2 – 3 cups of water, tamarind juice and fish. Leave it for 10 – 15 minutes.
Reduce the heat. Add in coconut milk and salt to taste. Cook for 25 minutes.
Ready for serving.
---