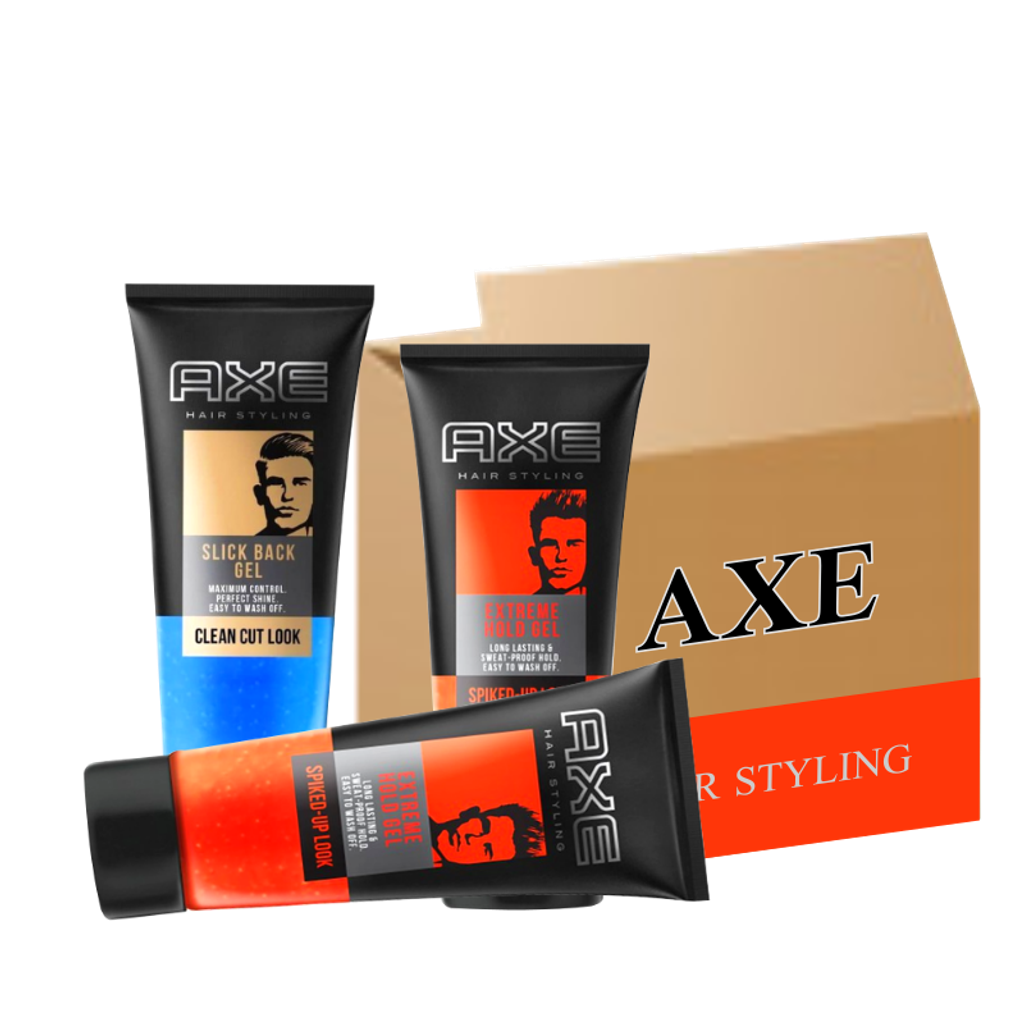 Axe Hair Gel 75mlx12
Give your style some staying power with AXE extreme hold gel. Create, structured looks that can stick around all day. Take a finger amount, mix it vigorously between your fingers and rake through your hair. Then Spike it up however you like!
A little goes a long way, strong hold gel with a shine finish, long lasting, easy to wash off, irresistible high definition fragrance, suitable for short hair wanting a spikier look.
Directions
TAKE SUFFICIENT AMOUNT AND APPLY ON HAND, THEN APPLY ON HAIR AND STYLE YOUR DESIRE HAIRSTYLE
---