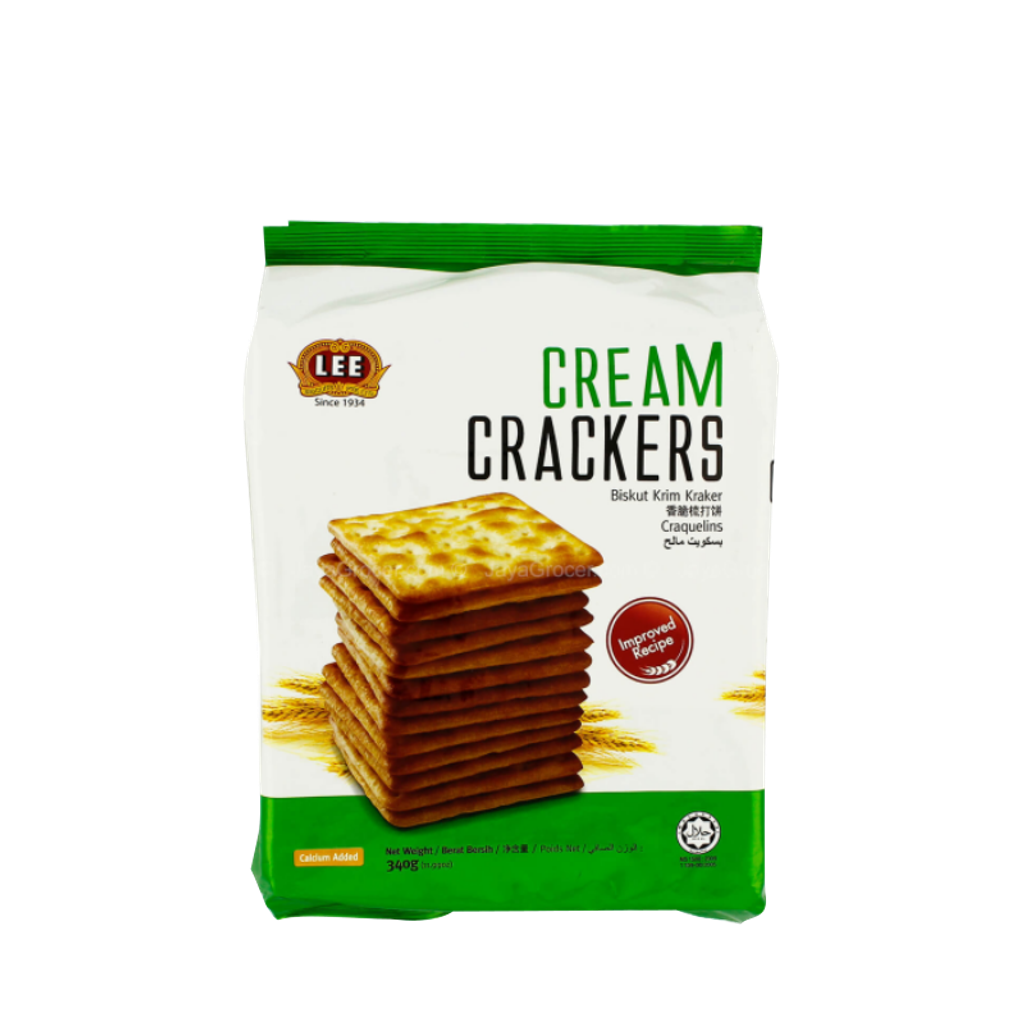 Lee Cream Crackers Biscuit (340 gm)
Trans Fat-free.
Cholesterol-free.
Calcium Added.
Ingredients: Wheat Flour, Vegetable Oil (Palm Olein), Corn Starch, Leavening Agent (Ammonium Bicarbonate, Sodium Bicarbonate, Sodium Acid Pyrophosphate), Glucose Syrup, Salt, Vegetable Fat (Palm Base), Calcium Carbonate, Whey Powder (Contains Lactose), Contains Permitted Food Conditioner (Emulsifier-Oleo Cream, Enzyme), Yeast, Milk Fat, Contains Permitted Flavouring (Milk And Butter).
Contains wheat and milk. Manufactured on equipment that also processes biscuits that contain peanut and soy.
---