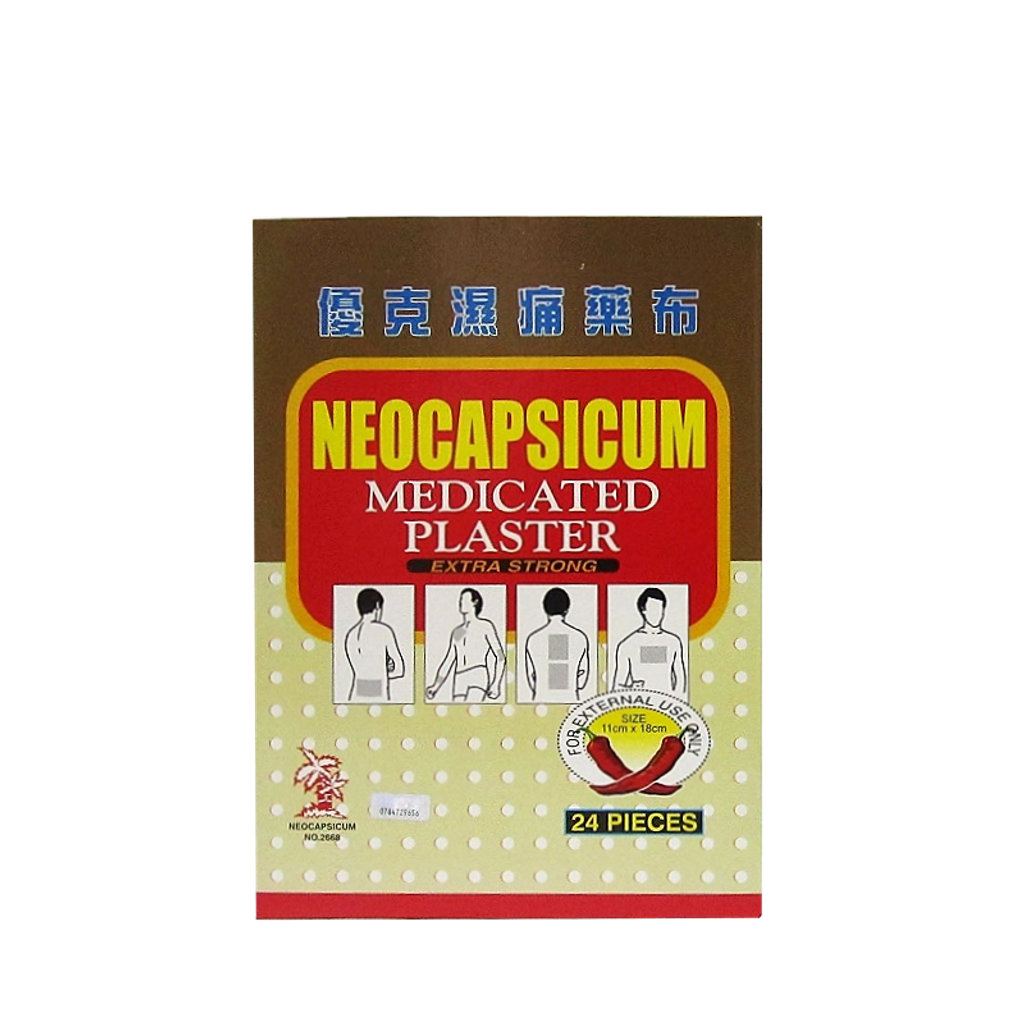 Neocapsicum Medicated Plaster (Chili) (24pcs)
FOR EXTERNAL USE ONLY.
Uses all natural Capsaicin, the primary compound in hot peppers and clinically proven to reduce the sensation of pain.
Temporary relief of
aching muscles and joints
backache
arthritis pain
strains
bruises and sprain.
Directions: applied to the affected area of the skin.
---