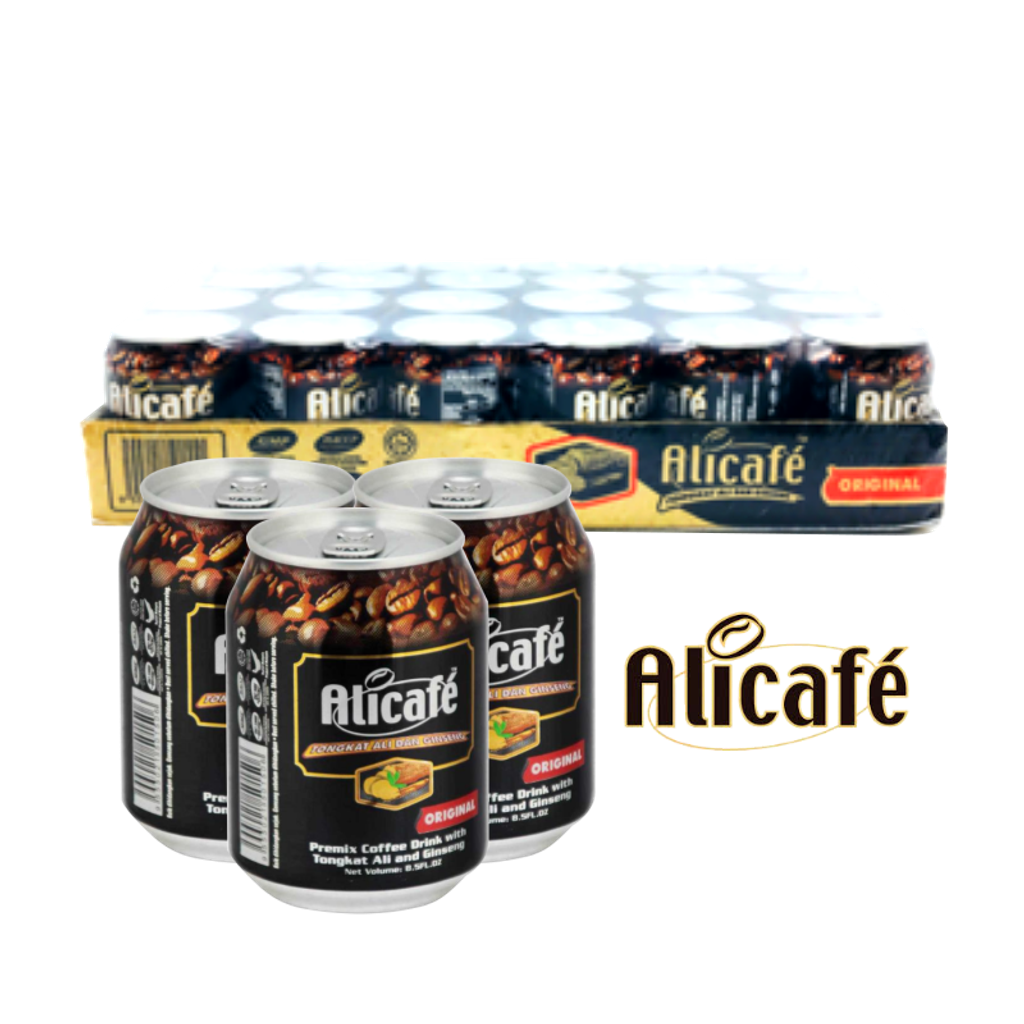 Ali Cafe Tongkat Ali & Ginseng (24x250ml)
Get energised and be on-the-go with Alicafé Tongkat Ali and Ginseng for the right balance of aroma and taste.

Specially formulated with Tongkat Ali and Ginseng to strengthen your immunity for long-lasting protection. Experience coffee like never before with Alicafé, the Number 1 Tongkat Ali & Ginseng Coffee in Malaysia!
---