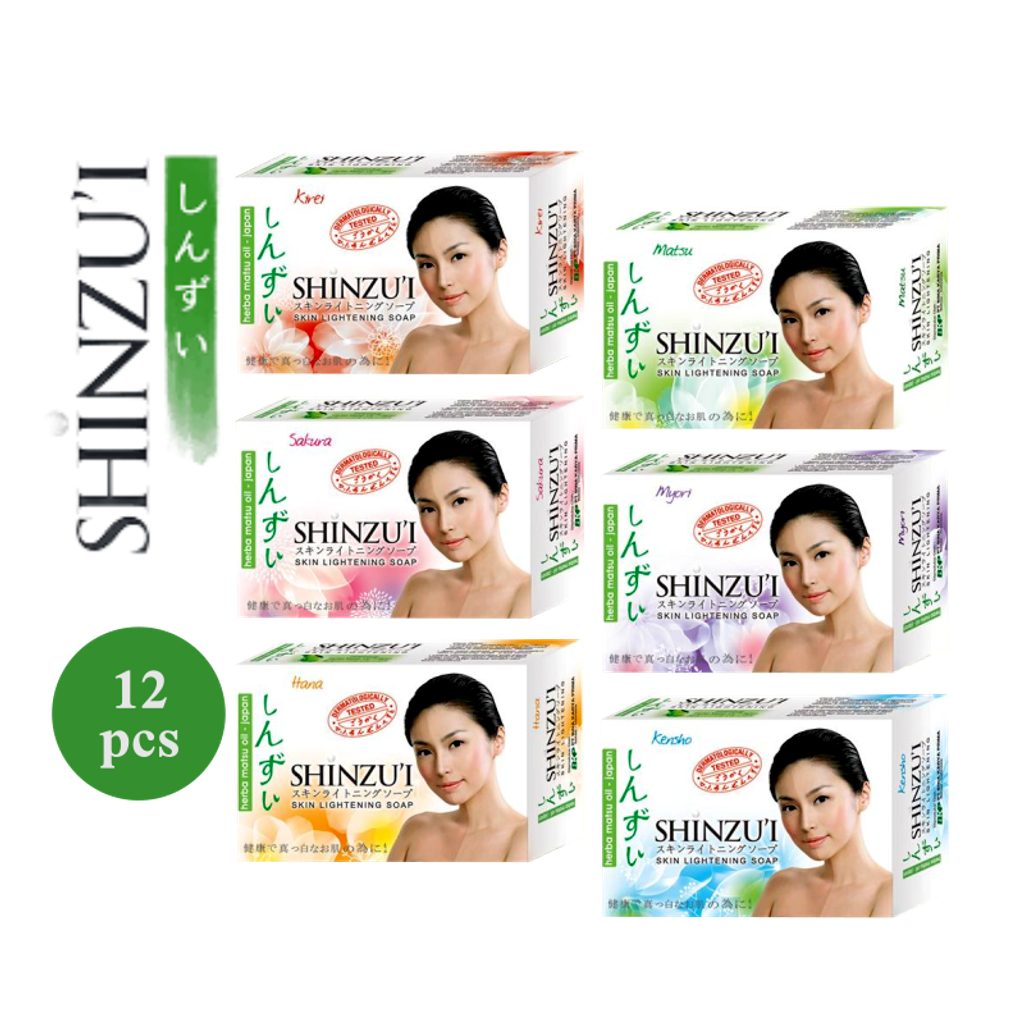 Shinzui Skin Lightening Soap 85gmx12
Shinzui Skin Lightening Soap Shinzui lightening skin care soap has been formulated naturally with Herba Matsu Oil Japan, a precious essential oil from Matsutake mushroom.
Shinzui's natural ingredient may brighten the skin to fade pigmentation. "Herba Matsu Oil is a mushroom extract from Tricholoma matsutake, this agents lightens the skin without inhibiting the function of tyrosinase, the mechanism involves formation of a leuco-melanin which still protective against ultraviolet radiation."
Benefits:
Lightens the skin as early as the first use
Powerful natural and organic skin whitening complex
Remove discolorations, freckles, melasma, age spots and dark spots
Even out skin tone
Soften and smoothen skin
Help reduce fine lines, wrinkles and scars
Dermatologically Tested
---