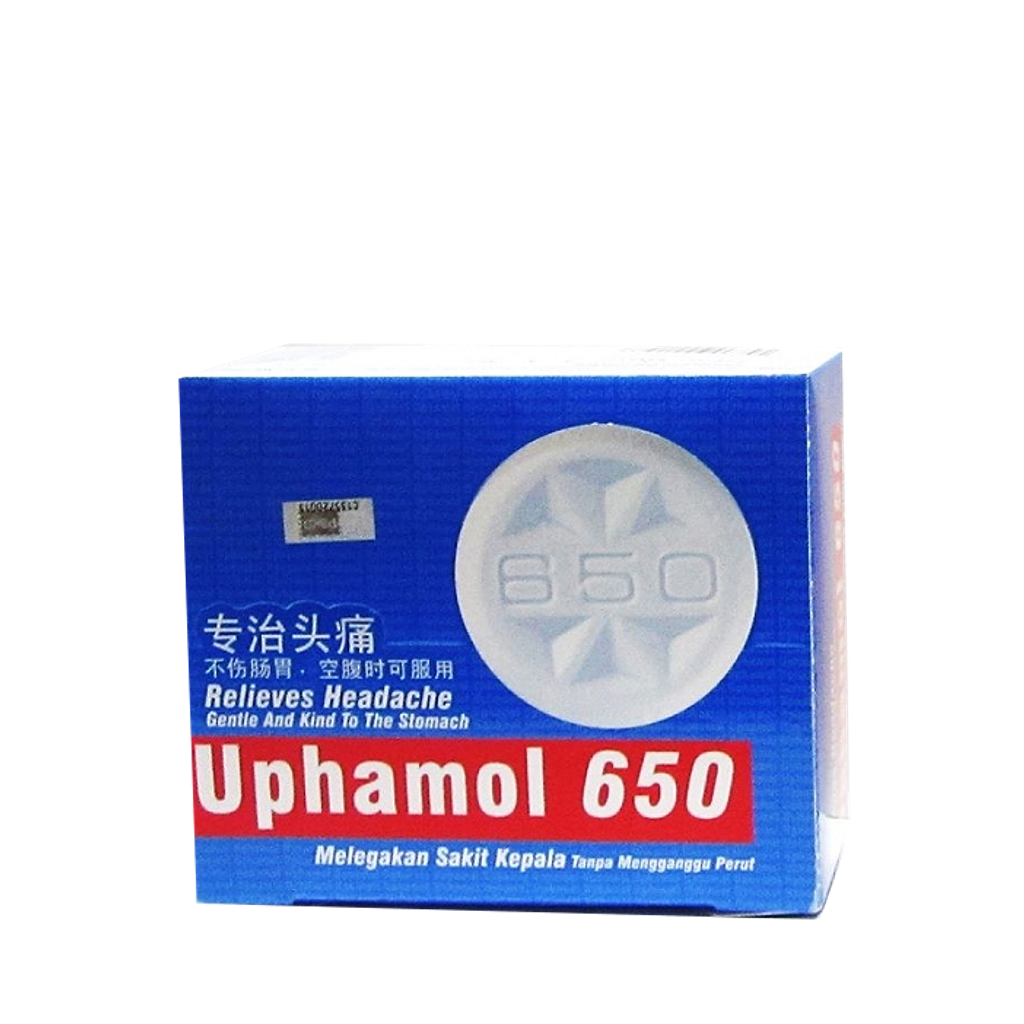 Uphamol 650 (180 tablets)
Uphamol 650 contains acetaminophen which is a known effective analgesic and antipyretic.
It can be used to relieve the symptoms of various types of headaches including migraine and tension-type headache.
Uphamol 650 can also be used to relieve pain due to colds and flu and to reduce fever.
Dosage: Adult & children above 12 years: 1 tablet, every 4 to 6 hours (Not more than 6 tablets in one day)
---